Public Scholarship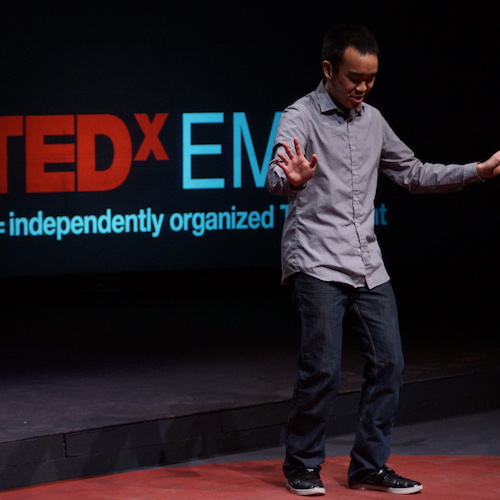 One of my missions is to bring the work of linguists more into public awareness. I'm fulfulfilled and feel at home on the stage. I once gave a TEDx talk on language technology, to enthusiastic reception. I'm also the only person who has worked at both the Linguist List and the Linguistic Society of America. I worked with the LSA on advocacy intiiatives and lobbied legislative staff in Washington, DC. I've brought linguistics to children and prisoners.
Current initiatives:
Looking for collaborators to develop a basic toolkit for linguistics outreach. Containing basic materials for flexible presentation.
Looking for outreach activities to underserved communities, also looking for identification of those underserved communities.
Public activities
A selection of recent activities bringing linguistics to the public.
2016. September-August. "Languages of the World". University Beyond Bars-sponsored Public Lecture series to inmates at a prison in Northwest Washington State, Medium and Minimum Security Units.
2016. May. "Seeing the hidden structure of Language". Paws on Science: Husky Weekend. Booth with activities for schoolchildren to discover linguistics through iPad apps (live spectrogram) and felt syntactic trees. Seattle, WA.
2014. "If you teach a robot to talk". Scholar's Studio. Lightning talks from graduate students across the university to share research. Seattle, WA.
2013. "Say a Command". TEDx talk at Eastern Michigan University on the problems of human-computer language interaction. Ypsilanti, MI.
Media Coverage